Use the following steps to restart SOMA Connect
Restart SOMA Connect

Unplug SOMA Connect power adapter
Wait 10 seconds
Plug in SOMA Connect power adapter

Make sure that the provided micro-USB charging cable is used for the SOMA Connect (the micro-end is connected to the SOMA Connect), the USB cable with audio jack is only for the Smart Shades / Tilt
Make sure that there is nothing attached to the USB A sockets, e.g. do not charge Smart Shades devices or anything else using the SOMA Connect. Using the SOMA Connect for charging external USB devices increases the power consumption which in turn decreases the reliability of many functions of the SOMA Connect including Bluetooth, Wi-Fi, SD card, etc.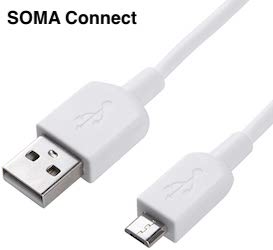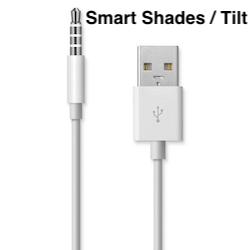 Red and green indicator lights start blinking
Wait until the green light is turned ON and not blinking anymore (SOMA Connect software version 2.3.0 and older)
Wait until the green light is turned OFF and the red light is blinking with a constant interval (SOMA Connect software 2.3.1 and up)


It may take about 50-60 seconds depending on how many SOMA Smart Shades / SOMA Tilt devices you have and how good is the signal between them

If, after 2 minutes of restarting, the status LEDs don't behave as stated above, then retry by restarting the SOMA Connect again

If this does not help then the SD card might be corrupted. Follow the steps here to rewrite the SOMA Connect software to the SD card

The red light continues to blink at a 0.5 second interval unless the SOMA Connect has been connected to the network using Wi-Fi or ethernet cable in which case it's either solid or blinking at a 2 second interval, depending on the SOMA Connect software version:
Software version 2.3.1 and up - red light blinks at a 2 second interval
Software version 2.3.0 and older - red light is lit up solid


Demonstration video of the indicator lights in case the SOMA Connect (software version 2.3.0 and older) boots up properly but the network is not configured/accessible: https://we.tl/t-5jBESD3Yvc
Use the following steps to check if SOMA Connect has started up properly
Open Smart Shades app
Place the phone next to the SOMA Connect
Select SOMA Connect from the left-hand menu
The SOMA Connect ID and list of available Wi-Fi networks are displayed in case of successful startup
The Connect's status LED behavior has been changed since version 2.3.1. Now only one LED is used to indicate the status of the Connect once it has successfully booted.
On Raspberry Pi 3A+/3B/3B+/4B check the indicator LEDs near the SD card slot

The red LED has to be blinking when the SOMA Connect software is running

It is blinking with half a second intervals if there is no network connection
It is blinking with two second intervals if there is network connection

On Raspberry Pi Zero W/Zero 2 W check the green indicator LED (remove the top cover)

The green LED has to be blinking when the SOMA Connect software is running

It is blinking with half a second intervals if there is no network connection
It is blinking with two second intervals if there is network connection