About the Smart Home skill
The new Alexa skill - SOMA Smart Home - brings direct integration with the Alexa app. Now you can use the Alexa app GUI to control the shades position, add the Smart Shades devices to Alexa routines and use the short versions of Alexa voice commands to control the shades, e.g. "Alexa, open Bedroom", "Alexa, close Bedroom", "Alexa, set Bedroom to 50".
Preconditions
The latest version of SOMA Connect software have been installed as described here
SOMA Smart Shades / SOMA Tilt devices have been set up in the Smart Shades app
SOMA Connect ID is known. Find out the SOMA Connect ID using the guide here
It is suggested to disable the previous, now deprecated "SOMA Smart Shades" skill for the best experience
Setup instructions
SOMA Smart Home skill is available in English And German currently. More languages supported by Alexa will be added soon.
Setting up using the Alexa app
In the Alexa app
1) Tap on Devices and then on YOUR SMART HOME SKILLS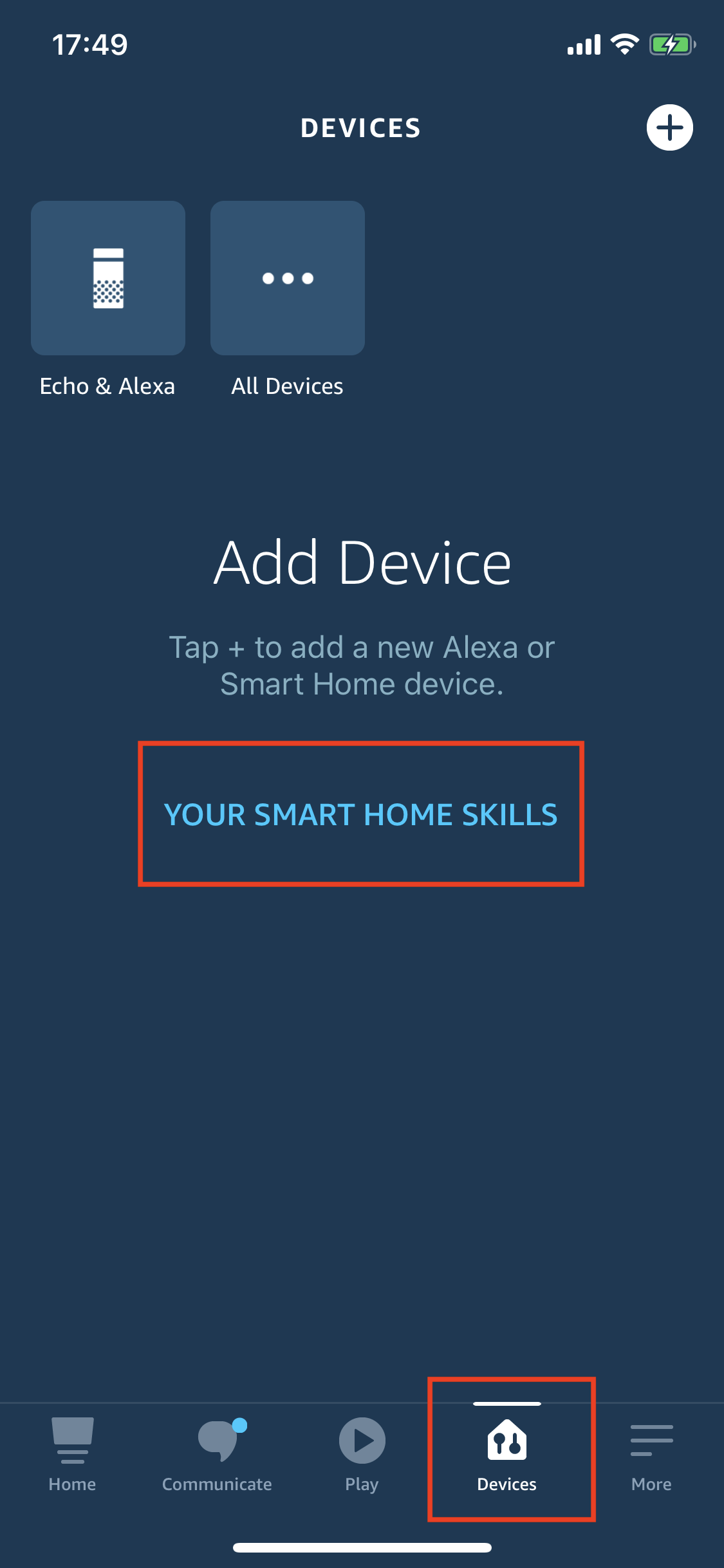 2) Tap on ENABLE SMART HOME SKILLS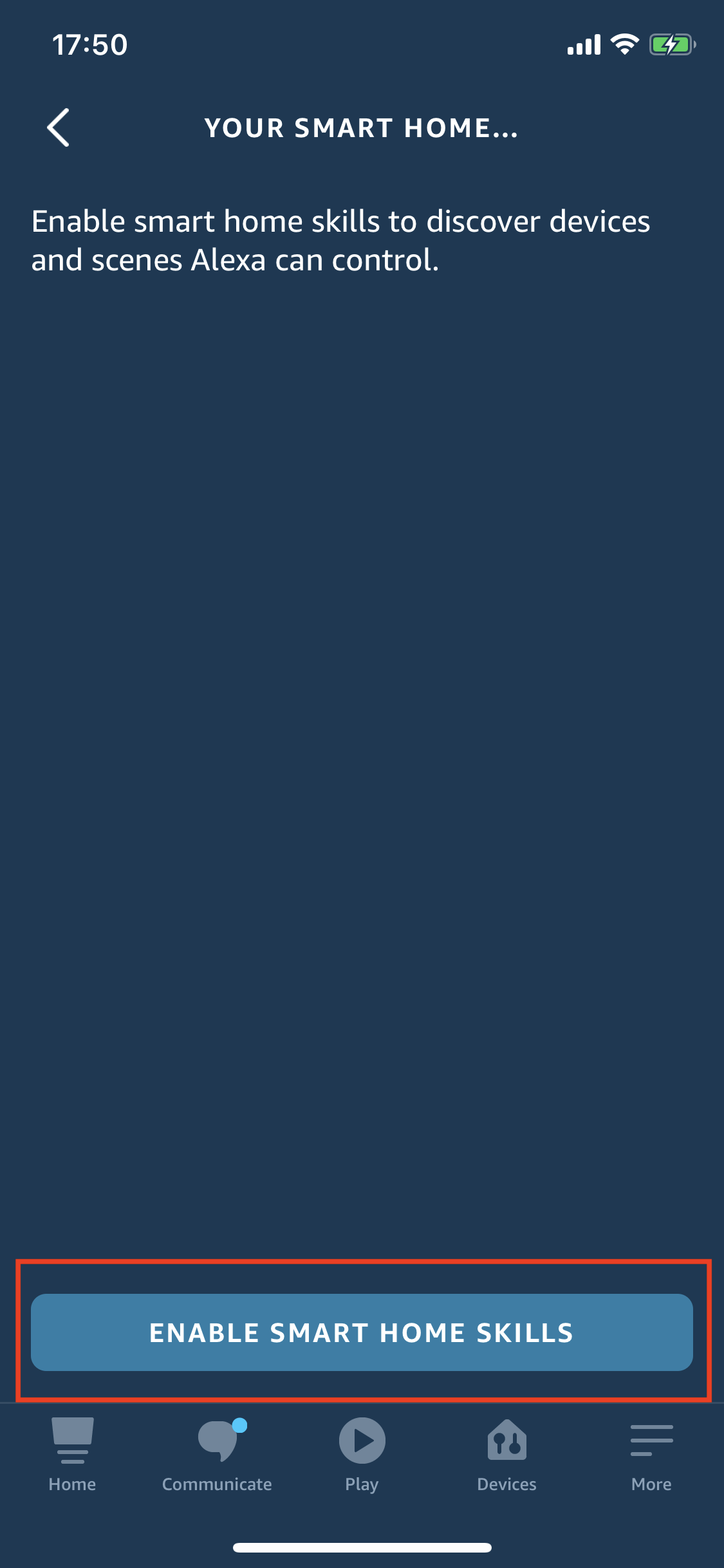 3) Enter "soma smart home" as keyword or skill name and then tap on soma smart home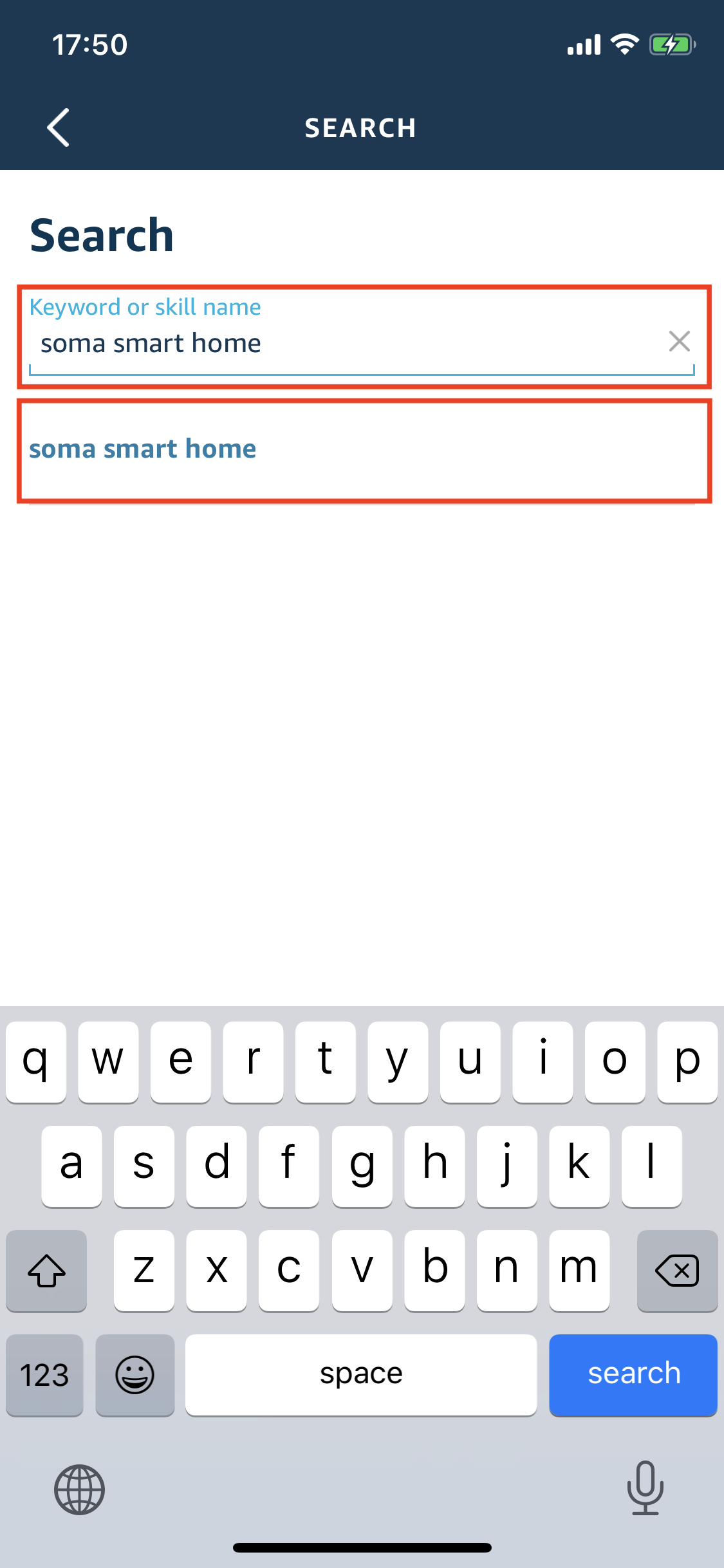 4) Tap on ENABLE TO USE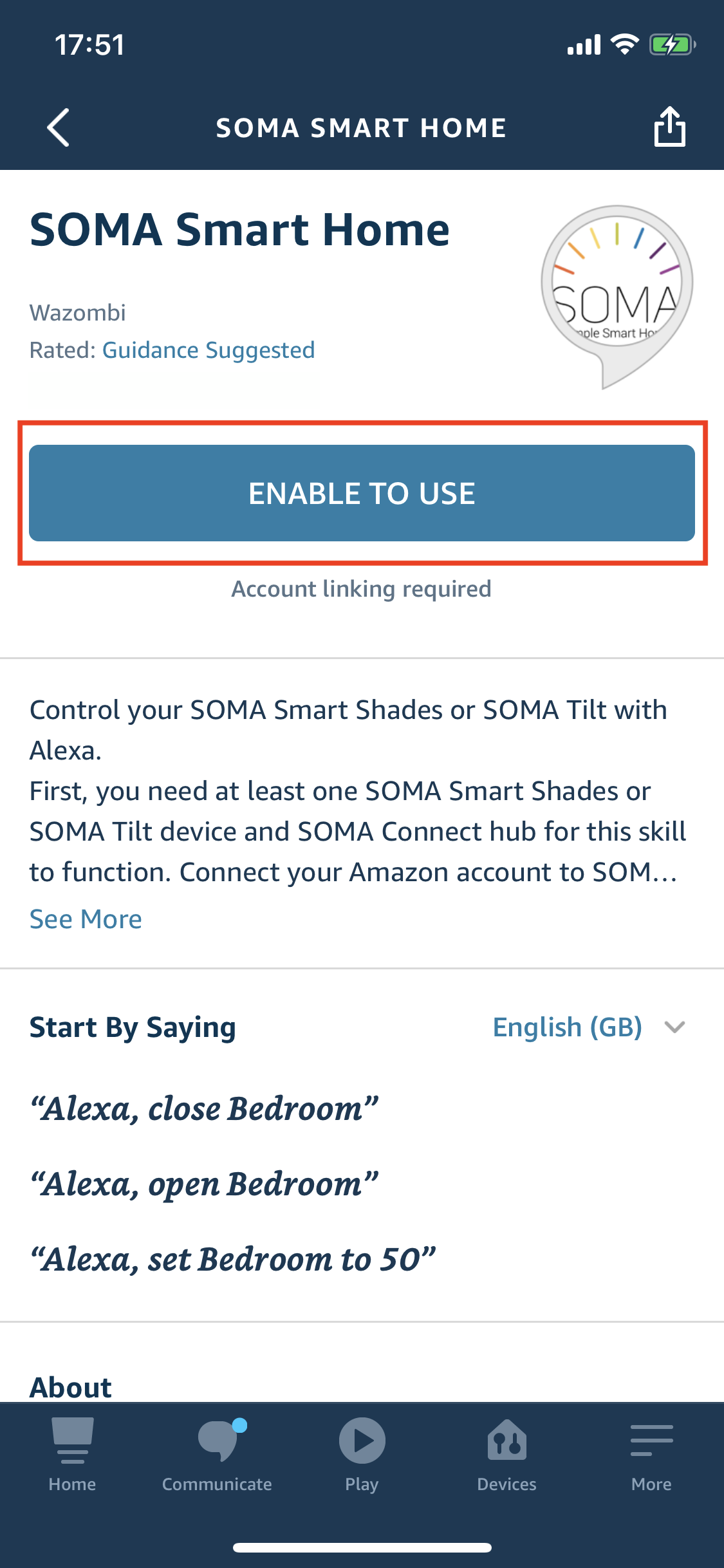 5) Enter SOMA Connect ID and tap on Continue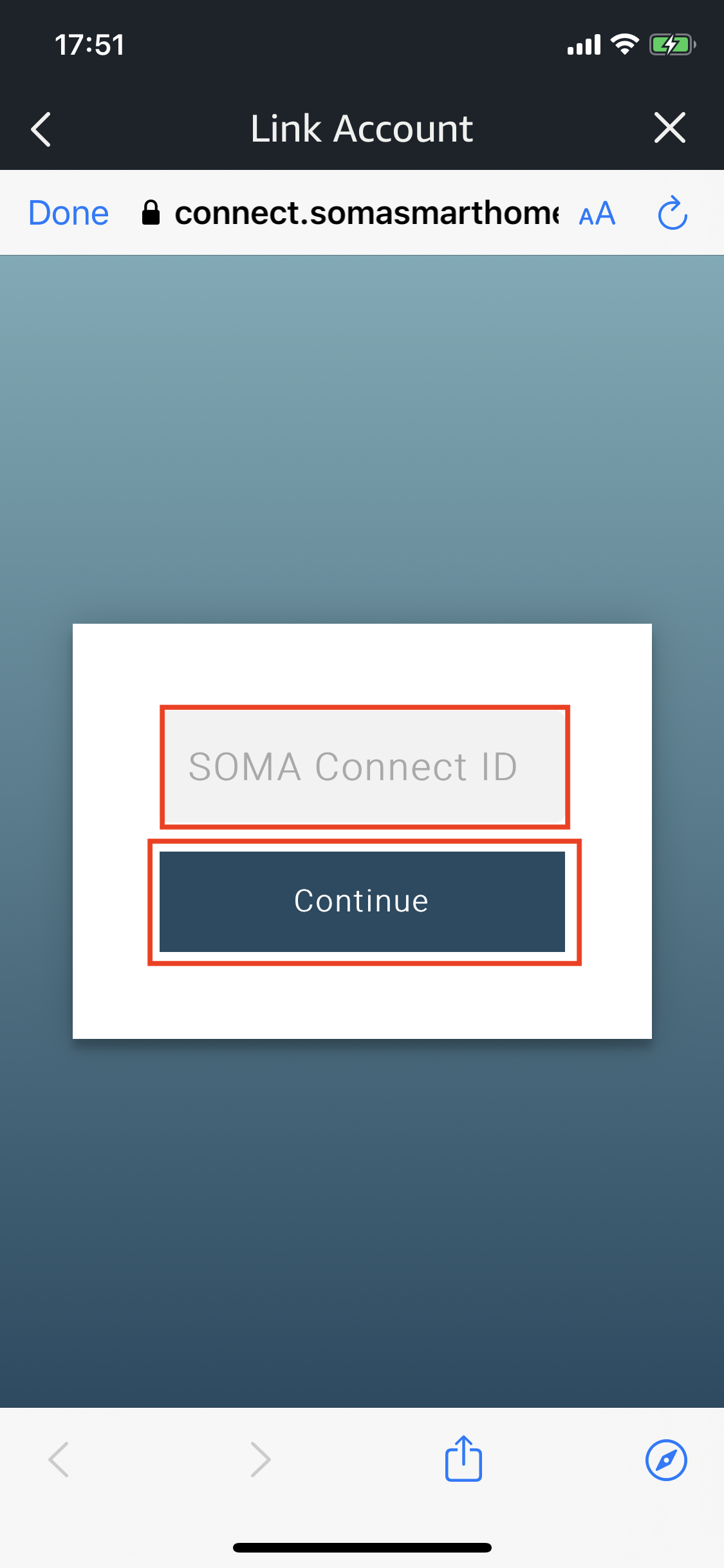 6) Tap on CLOSE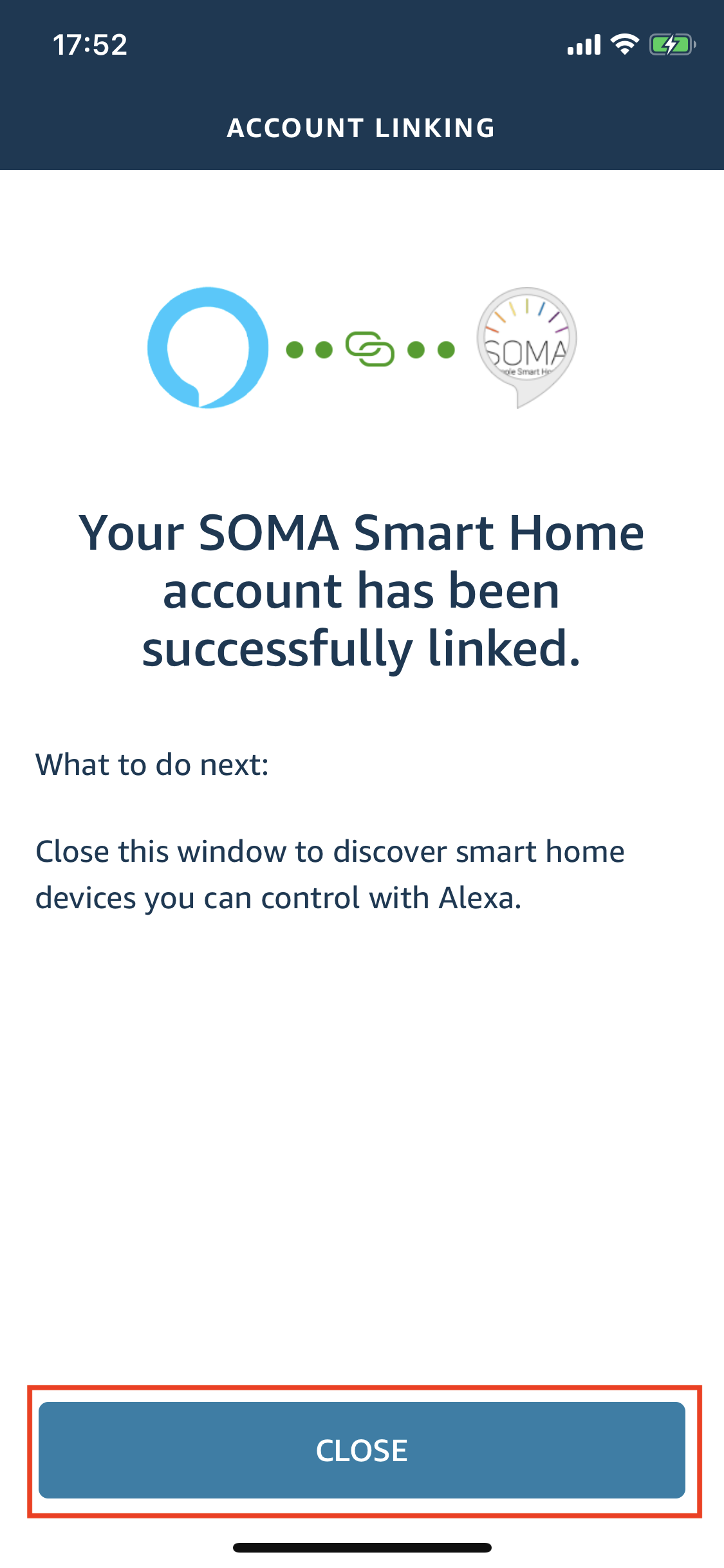 7) Tap DISCOVER DEVICES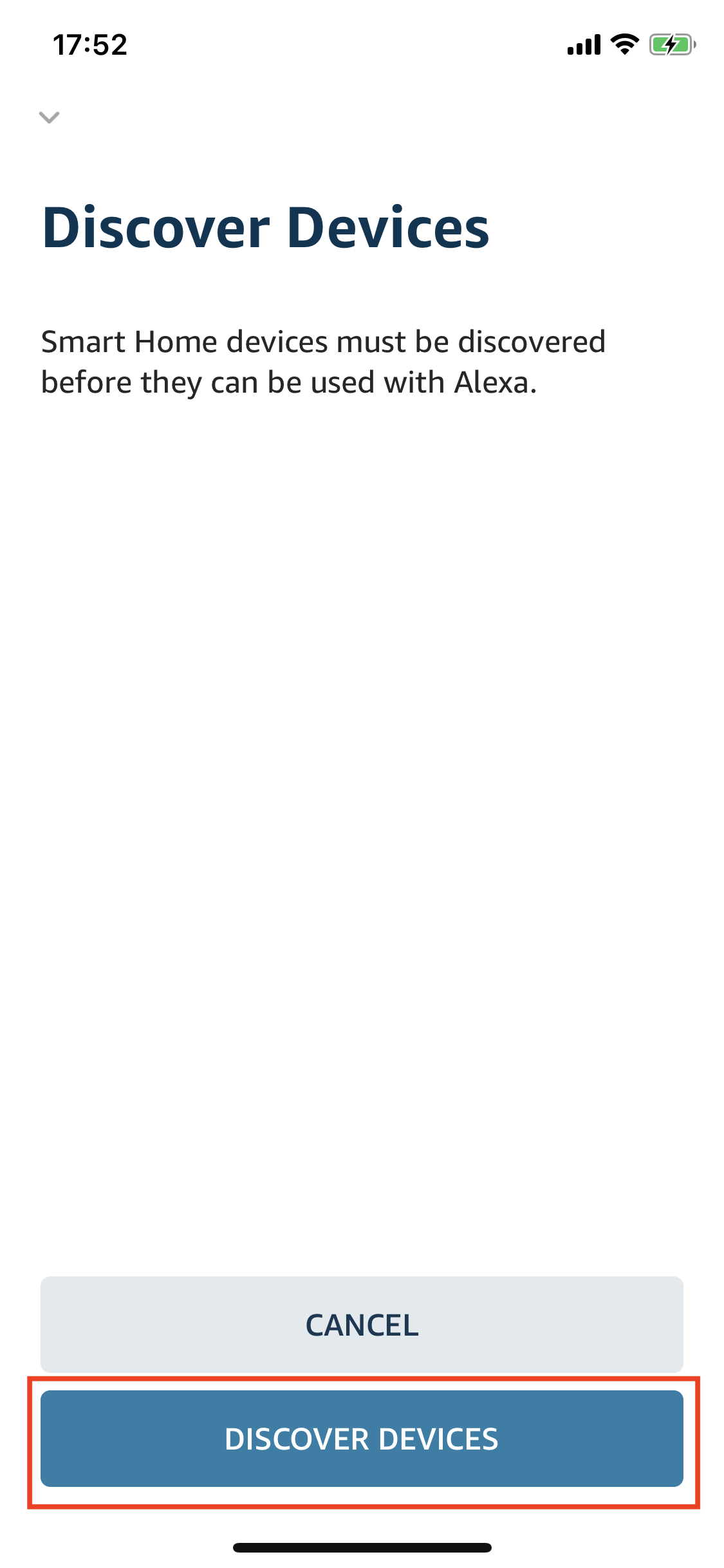 8) Wait until discovery is complete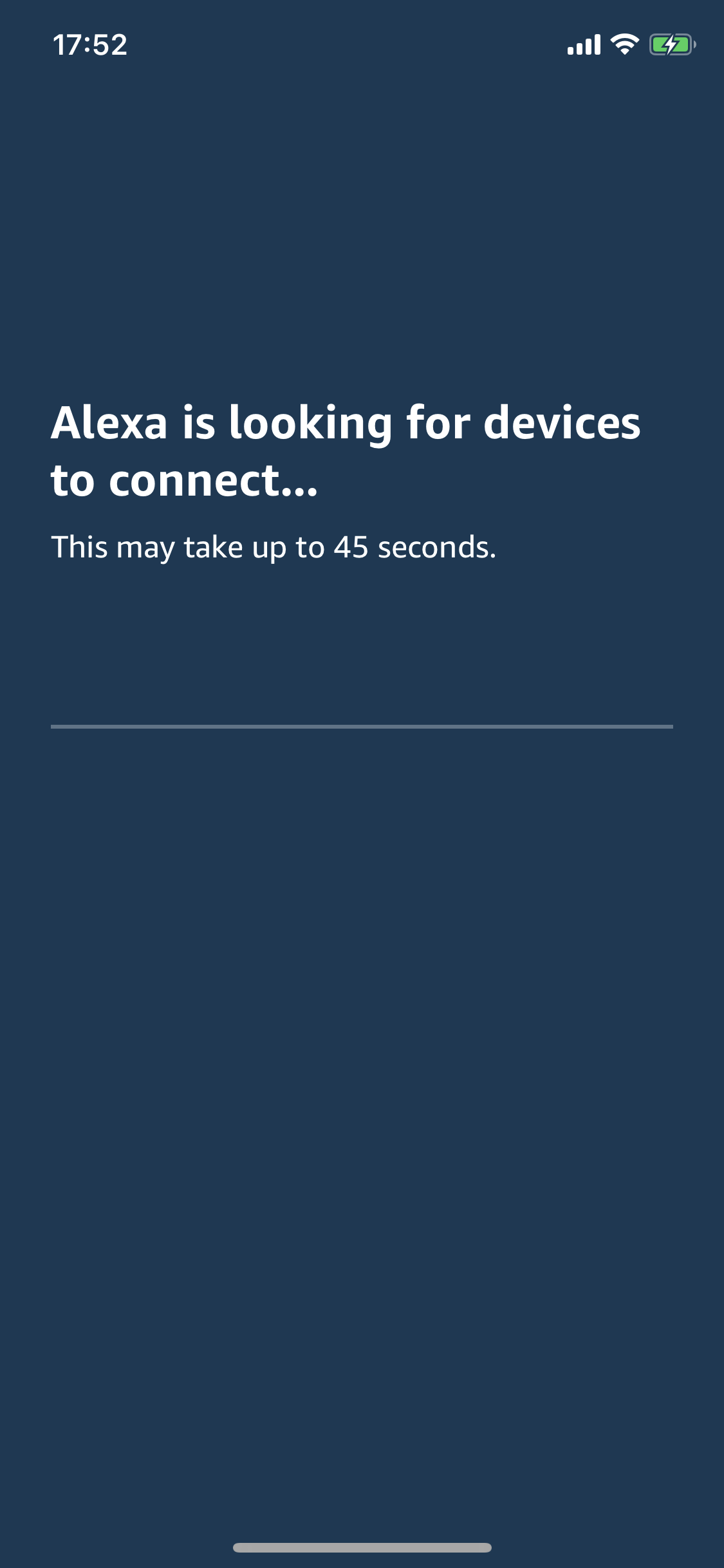 9) Alexa might tell that no new devices were found. This is OK, the devices are actually there as you will see on the next step. Tap on CLOSE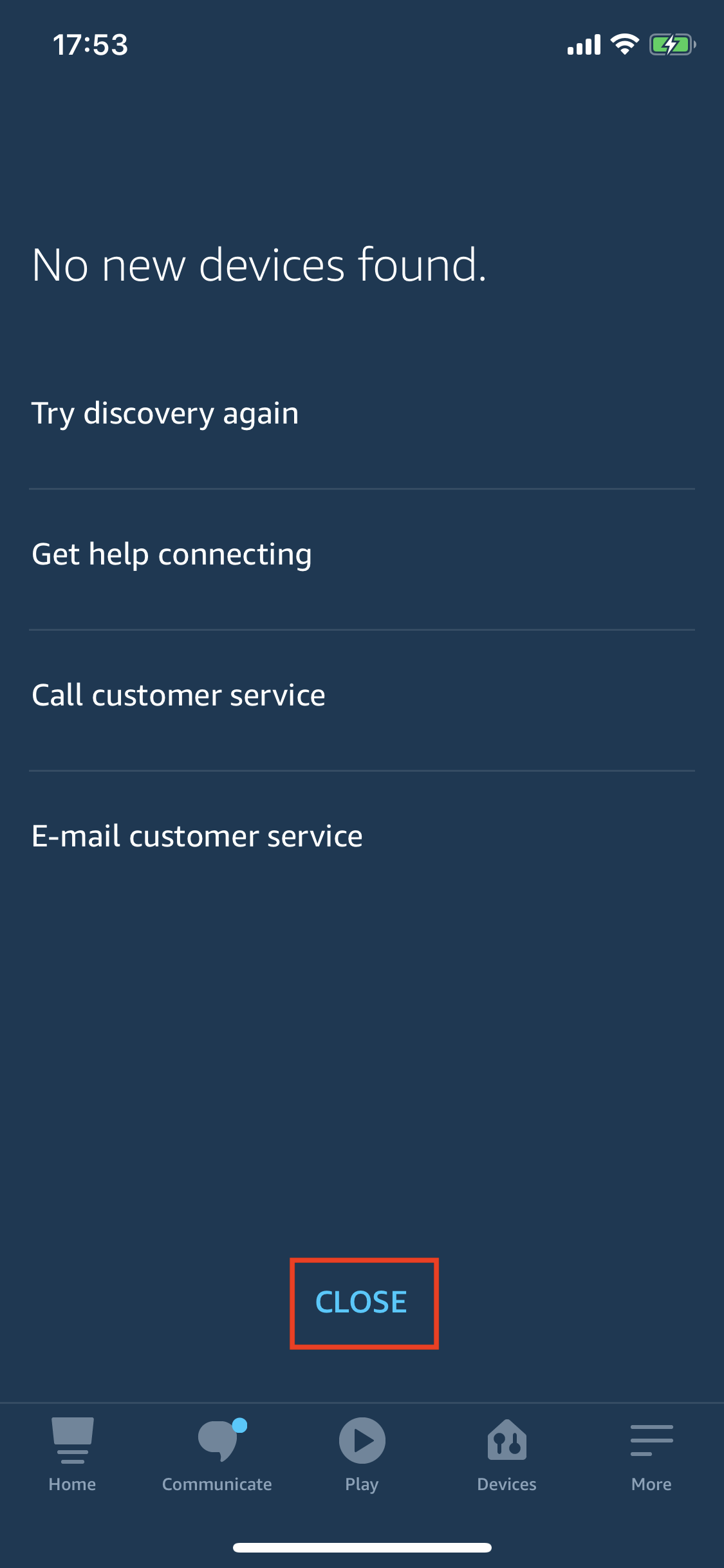 10) Tap on View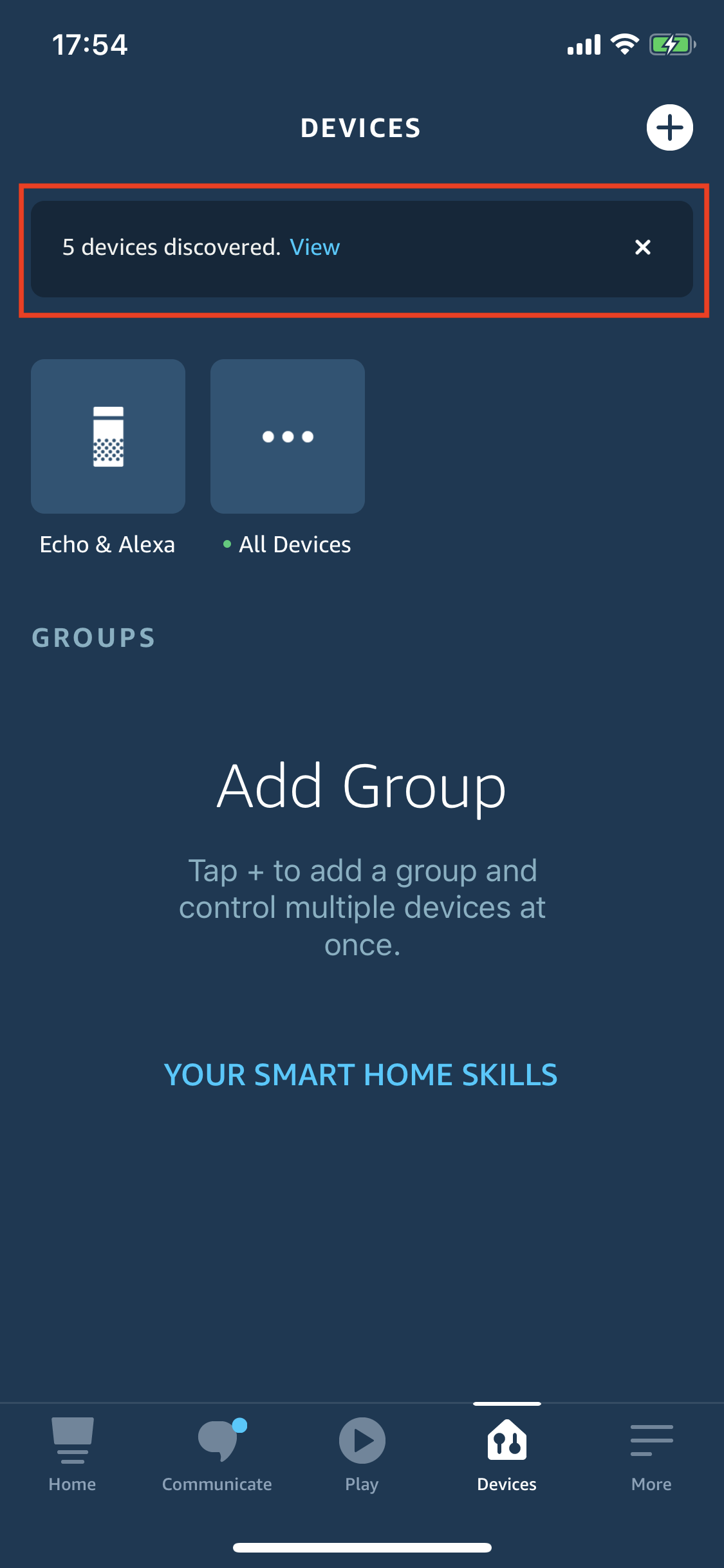 11) Select a device from the list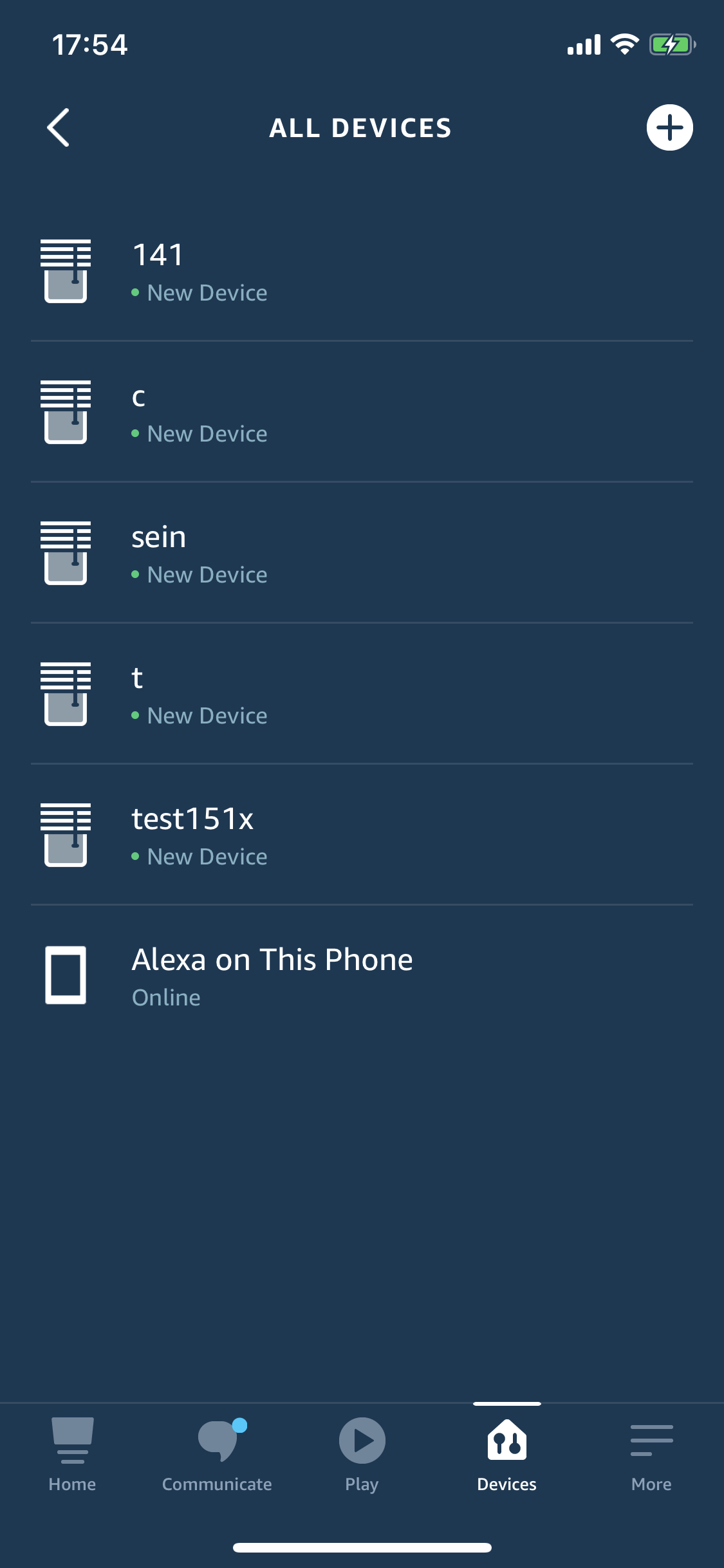 12) The shade is 100% closed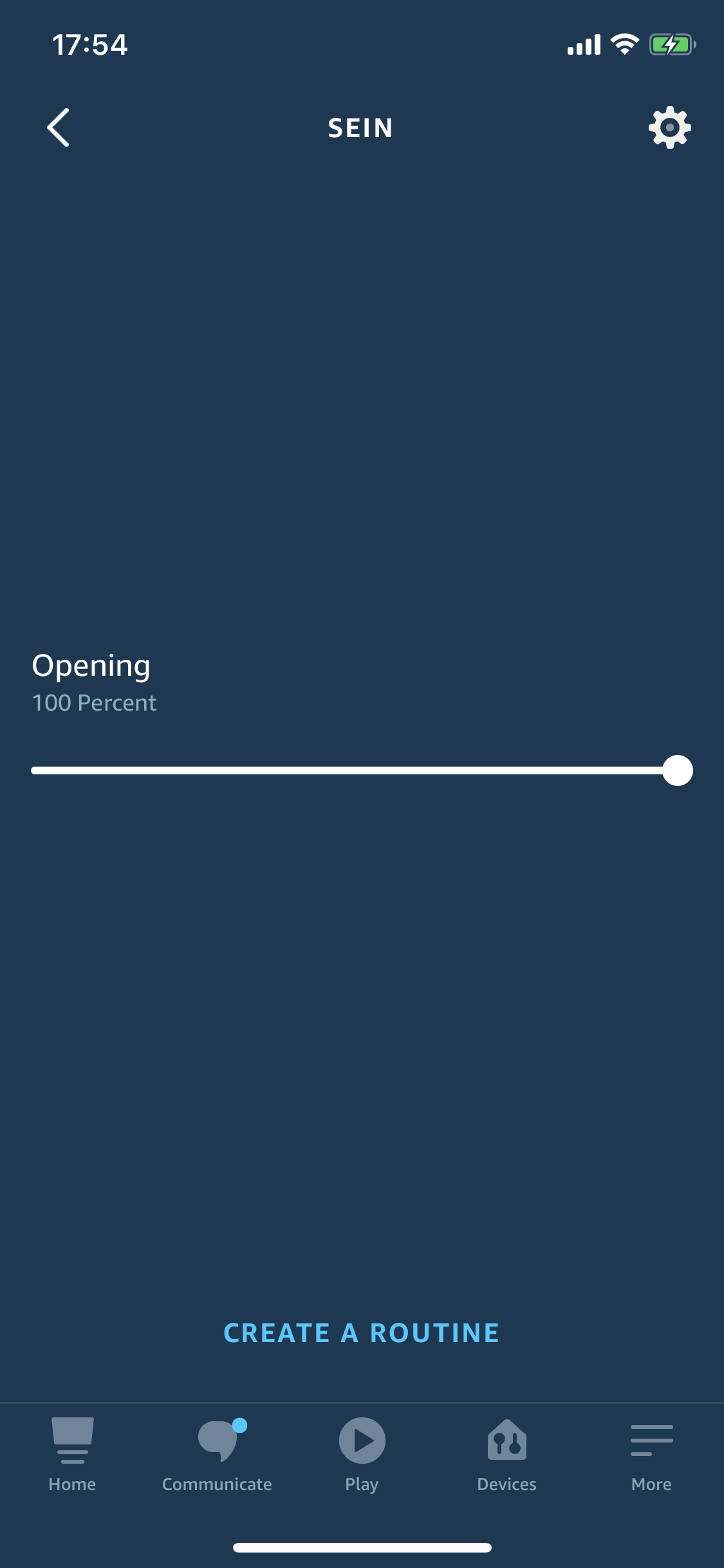 Setting up through the Amazon web site
Use the following Amazon web pages to enable the skill, link the account and discover the devices:
Troubleshooting
If you get "Please check if you have entered valid SOMA Connect ID" error during account linking then restart the SOMA Connect by unplugging/replugging the power adapter and then try again.
Voice commands
More info about the voice commands can be found here.